Despite rapid march of same-sex marriage in only a year, opponents vow not to give up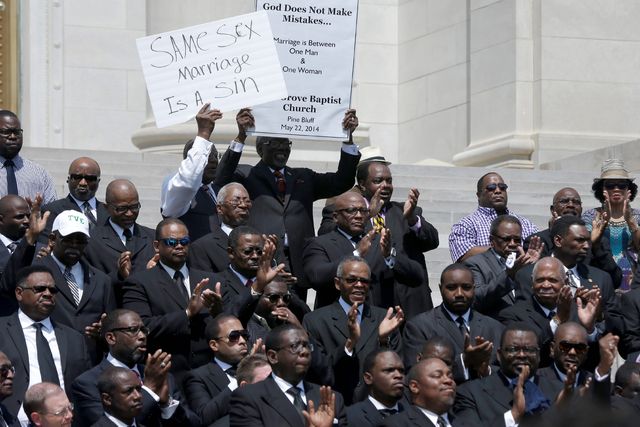 With stunning swiftness, the legal landscape for same-sex marriage has been reshaped less than a year after the Supreme Court struck down part of the federal Defense of Marriage Act.
What some thought would be a state-by-state political trickle instead has been a legal tsunami. The last state whose law against same-sex marriage hasn't been challenged in court is set to face a lawsuit this week.
In the 11 months since the Supreme Court issued rulings in two same-sex marriage cases, gay rights supporters have seen an avalanche of victories. The result: a transformed national landscape on same-sex marriage that has taken even supporters by surprise.
"This is for everybody, so congratulations," said a jubilant Lindsay Vandermay, who married Ashley Wilson at the stroke of midnight Friday in Philadelphia — possibly the first same-sex nuptial in Pennsylvania's history.