DHS cancels Obama policies, orders agents to expand deportations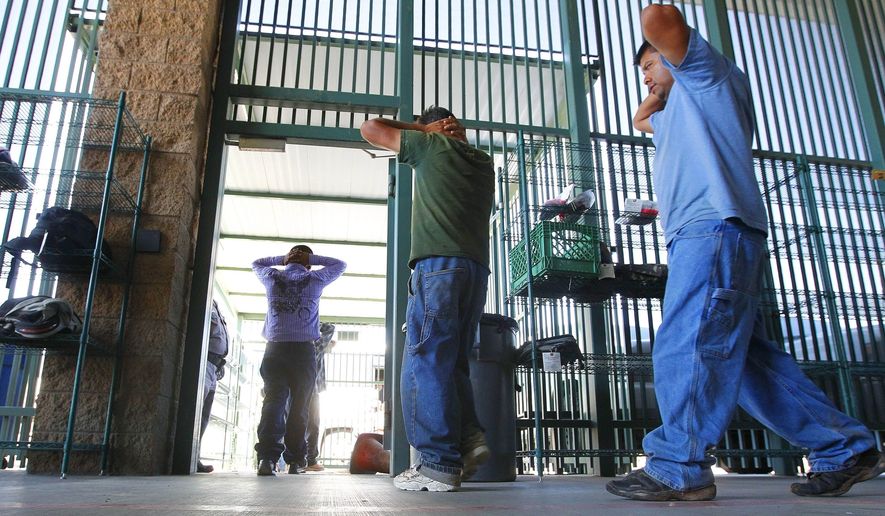 Homeland Security Secretary John F. Kelly officially ordered federal agents this week to begin arresting and deporting more illegal immigrants, releasing them from the handcuffs the Obama administration had imposed, and making headway on one of President Trump's chief campaign promises.
While young adult illegal immigrant "Dreamers" are still exempted, agents were told there are no longer any other special classes of people that should be considered off limits for deportation.
Those caught at the border are to be swiftly shipped back, Mr. Kelly said, and he freed agents to target a broader universe of illegal immigrants for deportation from within the interior of the U.S. The secretary said agents are still to give priority to those with criminal rap sheets, but are free to use discretion — taken away from them in the Obama years — to detain anyone they believe to be in the country illegally.
"It is not intended to produce mass roundups," a Homeland Security official said, briefing reporters on two new memos Mr. Kelly signed Monday.
The memos set the groundwork for building a wall and call for hiring 5,000 more Border Patrol agents, 10,000 more Immigration and Customs Enforcement (ICE) agents and 500 more officers for the Air and Marine operations at Customs and Border Protection (CBP). Funding those priorities will depend on Congress.