DOJ ruling gives Trump upper hand in fight with Democrats over consumer bureau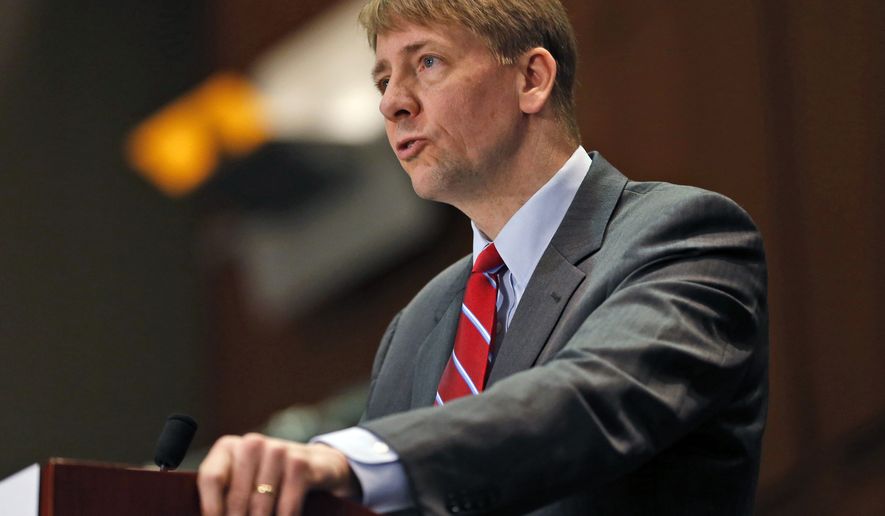 President Trump acted quickly enough to install his own acting director as the head of the government's chief Wall Street policing agency, the Justice Department said in a ruling late Saturday that appears to give the White House the upper hand in a developing battle with anti-Trump forces.
It's unclear whether the ruling will be enough to head off a brewing constitutional crisis, with two different people now claiming to be the rightful acting director of the Consumer Financial Protection Bureau.
The previous director, Richard Cordray, a decidedly anti-Trump figure and holdover of the Obama administration, announced a new deputy director Friday then sped up his own resignation, which would normally make the deputy director, Leandra English, the acting director.
But Mr. Trump countered hours later by quickly naming his own chief manager, Office of Management and Budget Director Mick Mulvaney, as acting head of the CFPB.