Donald Trump Poaching Blue-Collar Dems — 'Uprising in the Rust Belt'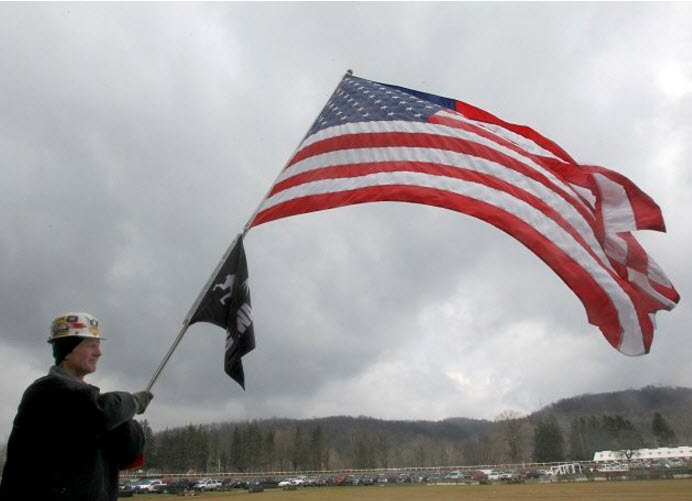 The cover story of Politico Magazine profiles coal workers in Pennsylvania who feel Donald Trump is their best choice out of the presumptive presidential nominees.
From Politico:
CAMBRIA COUNTY, Pa.—Donald Trump's road to the White House begins here: on a four-lane highway, just east of Pittsburgh, past the roadside taverns, burned-out gas stations, and parking lots choked with weeds, up into the dark fingers of the Allegheny Mountains, and then down into the valley that was once home to steelworkers, coal miners and party-line Democrats.
Regis Karlheim once counted himself among that third group. A farmer's son, Karlheim grew up doing two things: voting Democratic and growing potatoes. "It was a lot of good years in potatoes," he said. "Everybody and their brother grew potatoes in Cambria County."
Today Karlheim—blue-eyed, 58, and graying around the temples—spends his days behind the wheel of a giant coal truck, but the declining coal industry has hit Karlheim hard. He's making $10,000 less than he was just three years ago, he said, and he's worried about his mortgage. "How do you make those payments?" he asked. This spring, after years of not voting for anyone, in either party, in any presidential election, his anxiety compelled him to cast a vote in the Democratic primary. For Bernie Sanders.