Donald Trump Says 'Dishonorable' Speech Could Ruin Ted Cruz's Career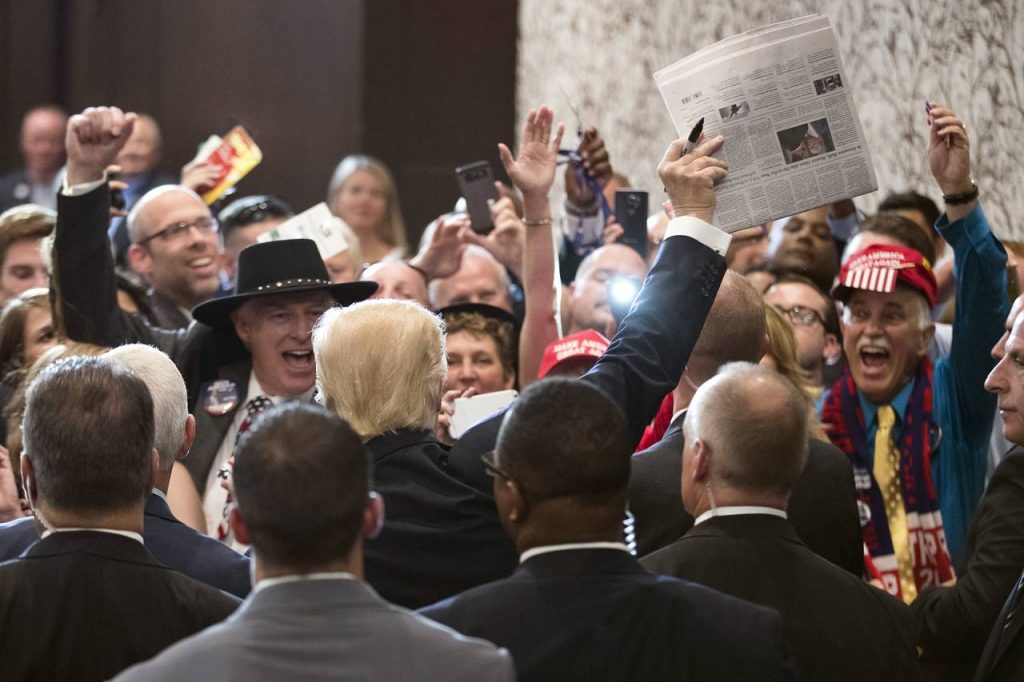 CLEVELAND—Donald Trump said he wouldn't accept the endorsement of Texas Sen. Ted Cruz even if he offered it and renewed old lines of attacks on the Republican, missives that could jeopardize the sense of unity the Republican National Convention sought to achieve during the week.
Speaking at a convention send-off reception here Friday morning, the Republican presidential nominee said it was "dishonorable" for Mr. Cruz to make the remarks he did during the convention and that he showed a level of disrespect that will jeopardize his standing in the party.
"Honestly he may have ruined his political career. I feel so bad," Mr. Trump said to the roughly 200 supporters who came to see Mr. Trump and his vice presidential pick, Indiana Gov. Mike Pence, at a downtown hotel.
Mr. Trump said he thought Mr. Cruz would eventually offer his endorsement, but he didn't want it. He threatened to set up a super PAC against Mr. Cruz if he sought higher office again.
"Ted just stay home, relax," said Mr. Trump.