Donald Trump tells Christian voters: 'I am with you 100 percent'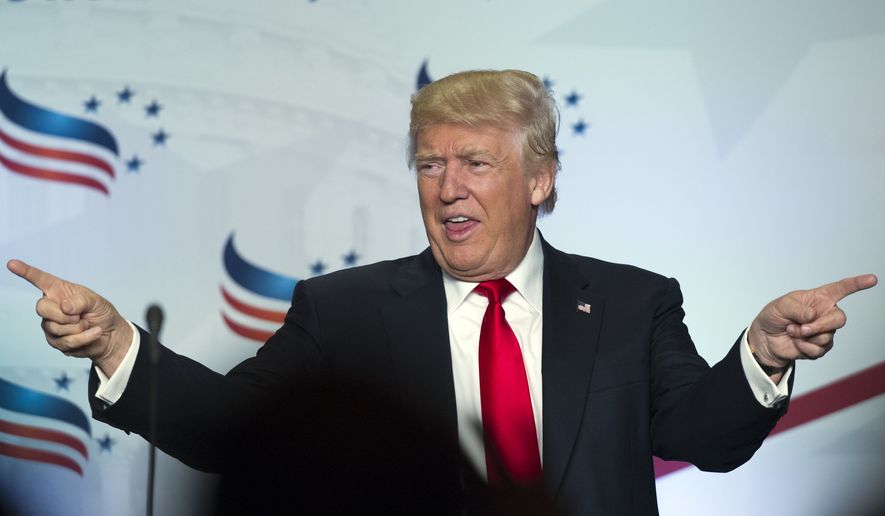 Presumptive GOP presidential nominee Donald Trump assured Christian conservatives Friday that he will fight for "our shared values" and warned that Hillary Clinton will push policies that ignore the "will of the people" and crush working families.
Mr. Trump's appearance at the Faith and Freedom Coalition's "Road to Majority Conference" here in Washington, D.C., comes as he looks to rebound from a rough week in which Republicans criticized him for making "racist" comments about a federal judge.
"I am with you 100 percent," Mr. Trump told the hundreds gathered there.
The 69-year-old vowed to support pro-life policies, defend religious liberty and confront the threat of radical Islamic terrorism.