Donald's great escape: Trump's all-out debate attack on the Clintons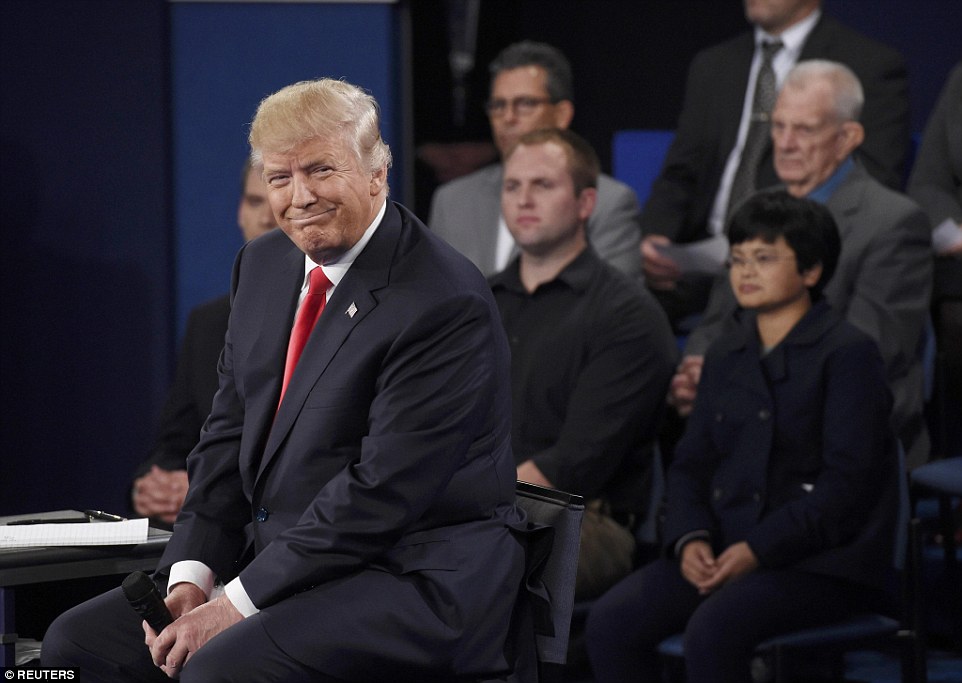 The debate night that will be discussed for generations in Political Science classes – and Women's Studies seminars – ended with Republican Donald Trump landing more punches than Democrat Hillary Clinton, and successfully deflecting attention successfully away from a two-day-old crisis about graphic sexual language that threatened to derail his White House bid.
In the first debate at Hofstra University 13 days earlier, Clinton sat back and let Trump hang himself. But on Sunday her quiet patience gave him room to roam and dominate.
Rudy Giuliani, the former New York City mayor who has been among Trump's most forceful defenders, summed up the real estate tycoon's performance with two words in the post-debate spin room: 'home run.'
'I think the momentum is going to switch, like that,' Giuliani told DailyMail.com, snapping his fingers. 'It was one of the biggest victories in a presidential debate, ever.'
Clinton campaign chairman John Podesta called Trump 'desperate' and called him 'incoherent' in policy discussions.