Don't Say "Christmas," Soldier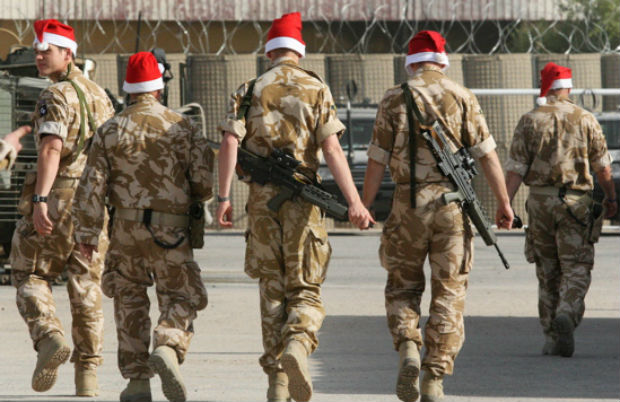 Maybe it was about time to get the Army involved in the War On Christmas – a long march through every corner of American life by the anti-religious, collectivist Left, designed to scour this prime patch of emotional and intellectual real estate clean of all religious significance. You'll lose this holiday, Christians, even if they have to pry it from your trembling fingers. The big year-end holiday season is too valuable to be left in your hands.
Todd Starnes at Fox News relates a bizarre outburst from an "equal opportunity officer" at a meeting of the 158th Infantry Brigade in Mississippi, at which the annual Christmas football tournament was discussed:
"Our equal opportunity representative stopped the briefing and told us that we can't say Christmas," the soldier told me. "Almost the entire room blew up. Everybody was frustrated. The equal opportunity rep told our commander that not everyone celebrates Christmas and we couldn't say Christmas celebration. It had to be holiday celebration."

The soldier said there was a brief, but heated discussion about political correctness. At one point, the equal opportunity representative tried to deflect the criticism by pointing out it was the Army's rules – not hers.