'Don't Tread On Me' patches allegedly banned from Navy SEAL uniforms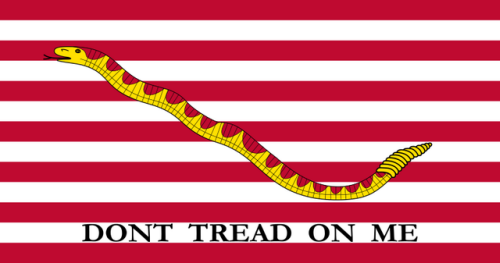 DALLAS – Former Navy Seal Carl Higbie claims a senior enlisted advisor has banned "Don't Tread On Me" uniform patches for active-duty operators. Per Higbie's Daily Caller column, an email circulated on October 22 advising personnel to wear only an American flag patch on their right shoulder. The correspondence was forwarded to him by multiple active SEALs.
"You are no longer authorized to wear the "Don't Tread On Me" patch. Again the only patch authorized for wear is the American flag on the right shoulder. Please pass the word to all," the email reportedly said. The Navy Jack is a very popular symbol among SEALs, Marines and Navy personnel, including but not limited to conservatives, constitutionalists and libertarians.
The flag features a rattlesnake and the words "Don't Tread On Me," against 13 red and white horizontal stripes. Continental marines carried the message into battle against the British for its symbolism of resistance. Since 2002, all U.S. Navy ships began flying the First Navy Jack in place of the Union Jack for "the duration of the global war on terrorism".
Higbie warns this move highlights the growing breach between lower ranks and "yes-men" of the top brass which threatens military cohesion. He believes the Obama administration is waging war on the Navy's heritage in pursuit of political correctness, and complicit leaders embrace this agenda for career health.
"Why would our leaders sell out our heritage? Why would they rob present and future sailors of our battle cry? When a friend of mine asked his leadership the same question, he was told, "The Jack is too closely associated with radical groups. We must assume that this thought policeman embedded in the SEAL community is speaking of the Tea Party, whose flag (which also dates from the American Revolution) depicts a snake with the same defiant slogan as The Navy Jack."