Election-year fears slow Senate work to a halt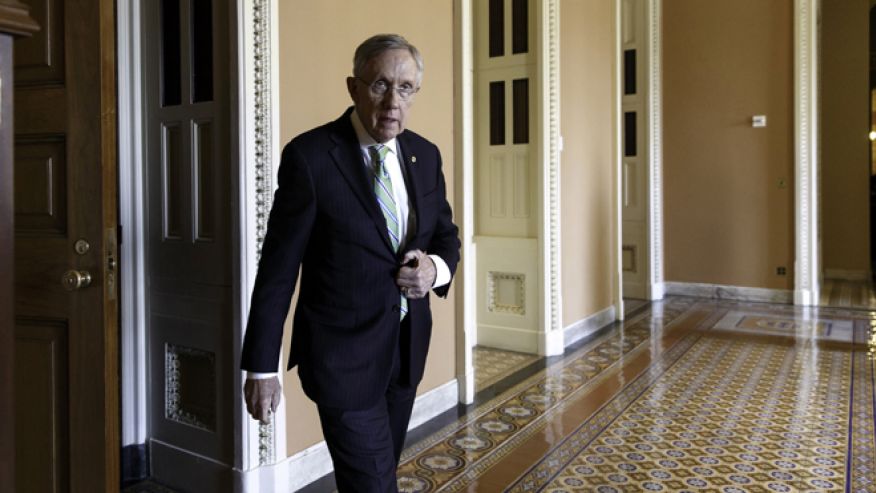 WASHINGTON – A fear of voting has gripped Democratic leaders in the Senate, slowing the chamber's modest productivity this election season to a near halt.
With control of the Senate at risk in November, leaders are going to remarkable lengths to protect endangered Democrats from casting tough votes and to deny Republicans legislative victories in the midst of the campaign. The phobia means even bipartisan legislation to boost energy efficiency, manufacturing, sportsmen's rights and more could be scuttled.
The Senate's masters of process are finding a variety of ways to shut down debate.
Senate Majority Leader Harry Reid, D-Nev., now is requiring an elusive 60-vote supermajority to deal with amendments to spending bills, instead of the usual simple majority, a step that makes it much more difficult to put politically sensitive matters into contention. This was a flip from his approach to Obama administration nominees, when he decided most could be moved ahead with a straight majority instead of the 60 votes needed before.
Reid's principal aim in setting the supermajority rule for spending amendments was to deny archrival Sen. Mitch McConnell a win on protecting his home state coal industry from new regulations limiting carbon emissions from existing power plants. McConnell, the Senate Republican leader, faces a tough re-election in Kentucky.