EPA to repeal Obama's Clean Power Plan on Tuesday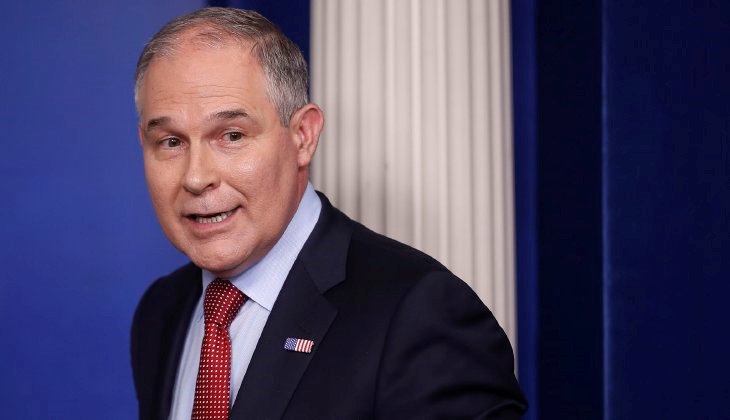 Environmental Protection Agency Administrator Scott Pruitt will sign a proposed rule on Tuesday to repeal the Obama administration's Clean Power Plan restrictions on coal plants, he announced Monday morning in the coal-mining state of Kentucky.
"Regulatory power should not be used by any regulatory body to pick winners and losers," Pruitt said alongside Senate Majority Leader Mitch McConnell of Kentucky.
The plan has been on ice since February 2016, when the Supreme Court blocked it as it worked its way through the courts. The D.C. Circuit Court of Appeals heard oral arguments from more than two dozen states and over 100 industry groups challenging the Obama-era rules in September 2016, but has not ruled on the case.
Pruitt said the withdrawal of the plan, which requires states to reduce their greenhouse gas emissions one-third by 2030, would come Tuesday. Many climate scientists blame greenhouse gas emissions from burning fossil fuels for driving manmade climate change.