Eric Cantor falls hard from good graces of conservatives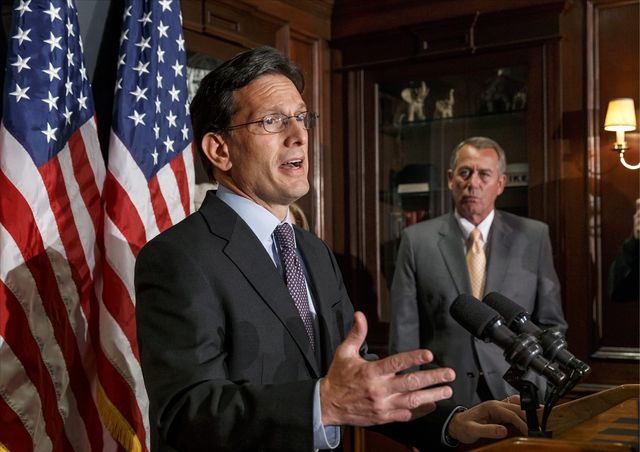 Conservatives are increasingly targeting House Majority Leader Eric Cantor, arguing that he has abandoned conservative principles and protesting his planned meeting with moderate and liberal Republicans.
Mr. Cantor, who just a few years ago was seen as a champion for conservatives in the House and a possible candidate to replace House Speaker John A. Boehner, now is viewed with suspicion, said Rep. Dana Rohrabacher, California Republican.
"I think that Boehner can survive the discontent that the tea party and the more conservative element of the Republican Party has, but I don't think that is true of Cantor," Mr. Rohrabacher told The Washington Times. "Boehner is not considered someone who is an active adversary. Cantor can be seen — on immigration and a lot of other things — as someone who is very resentful of what would be the patriot Republican right."
Mr. Rohrabacher took it a step further by saying that members of the caucus could move to knock Mr. Cantor from his leadership post in the next Congress, even if Mr. Boehner has the votes to stay.