Everywhere Republicans turn, it's all Trump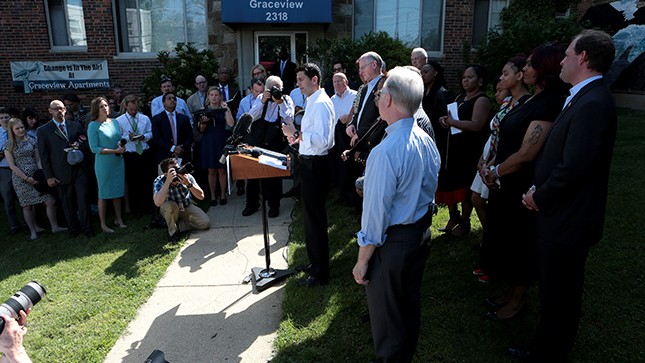 Speaker Paul Ryan (R-Wis.) wanted to talk about poverty at his press conference on Tuesday, but the media was intently focused on a billionaire businessman running for president.
After unveiling the House GOP's new plan on combating poverty at a drug rehabilitation facility in the Anacostia neighborhood of Washington, D.C., Ryan opened up the media briefing for questions.
The first round of questions centered on Donald Trump, the real estate mogul and presumptive GOP presidential nominee who shocked the political world by recently launching racial attacks on a Mexican-American federal judge.
Do you regret your endorsement of Trump?