FBI files reveal State Dept. pressure to protect Clinton over secret email server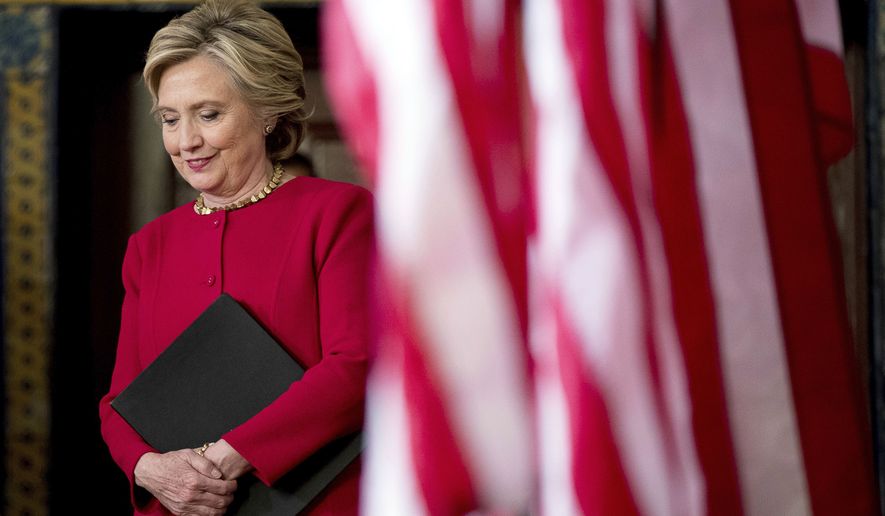 One of Hillary Clinton's top deputies at the State Department tried to "pressure the FBI" to hush up some of former Secretary Hillary Clinton's classified emails, two FBI employees told investigators in files released Monday.
Patrick Kennedy, the undersecretary for management, considered a "quid pro quo" where he would let more FBI agents into Iraq in exchange for the FBI erasing an earlier judgment that had deemed some of the Clinton email messages secret, according to investigative notes of interviews agents had with the two employees.
The FBI files also show Mrs. Clinton's team of lawyers and advisers may have exposed her classified emails to the internet after she left office. A half-dozen laptops were used to go over Mrs. Clinton's messages and decide which ones to belatedly comply with the law and turn back over to the government, and at least one of them was subsequently hooked up to the internet, lawyers admitted to the FBI.
The Obama administration was indignant at the suggestion of bribery concerning Mrs. Clinton's messages, and a State Department spokesman said it was "insulting" to think they would be part of such deal-making.
But coupled with hacked emails showing what appears to be information-sharing between the State and Justice departments and officials on Mrs. Clinton's presidential campaign, the new FBI reports fueled GOP fears of a cover-up to aide the Democratic presidential nominee.