'Fire Harry Reid' becomes GOP rallying cry heading into 2014 elections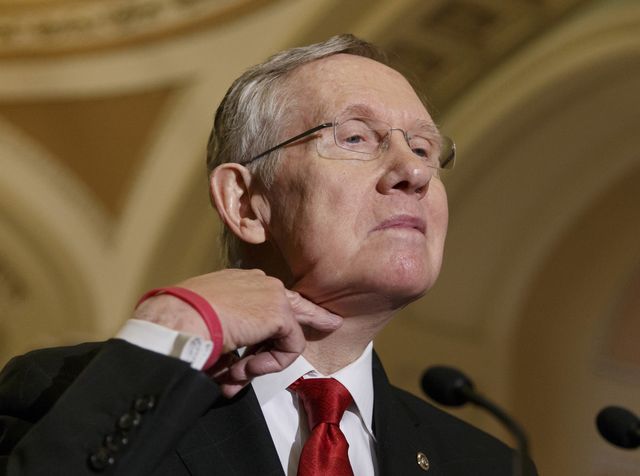 Hoping to galvanize their base further, Republicans are casting the midterm elections as a golden opportunity to fire Senate Majority Leader Harry Reid, the Nevada Democrat who has served as lead blocker for President Obama's liberal agenda on Capitol Hill and chief opponent of GOP legislation.
The attacks are being espoused inside and outside the Capital Beltway and could become staples of the Republican message as the party looks to pick up the six seats needed to take the Senate gavel out of Mr. Reid's hands.
On Wednesday, Republican National Committee Chairman Reince Priebus described Mr. Reid as "dirty" and "unethical."
The RNC circulated a memo that played up a Federal Election Commission inquiry into campaign cash that Mr. Reid reimbursed after using the money to purchase gifts for his granddaughter.
"We're going to continue engaging voters who want nothing more than to stop Obama's big government overreach and fire Harry Reid from his post as Senate majority leader after Senate Democrats paved the way for ObamaCare and stalled dozens of jobs bills sent over from the Republican House," Mr. Priebus said.