Flynn Out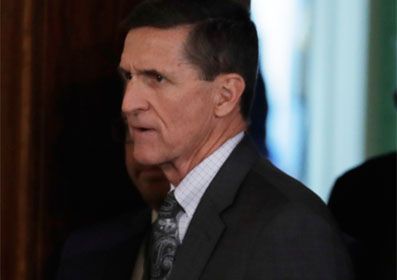 Michael Flynn abruptly quit as President Donald Trump's national security adviser Monday night, hours after it emerged that the Justice Department informed the White House that it believed he could be subject to blackmail.
The resignation also came after previous disclosures that Flynn had misled Vice President Mike Pence and other senior officials about his communications with Sergey Kislyak, Russia's ambassador to the United States. Pence repeated the misinformation in television appearances.
"Unfortunately, because of the fast pace of events, I inadvertently briefed the Vice President Elect and others with incomplete information regarding my phone calls with the Russian Ambassador. I have sincerely apologized to the President and the Vice President, and they have accepted my apology," Flynn said in his resignation letter.
Flynn's discussions had raised a possible breach of the Logan Act, a 1799 law that bars unauthorized citizens from negotiating with foreign governments. However, a senior intelligence official last week told NBC News there had been no finding that Flynn did anything illegal.
After "agonizing" for days over the situation, Trump and his top advisers concluded Flynn's position had become unsustainable because he had lied to the president and the vice president, another senior official told NBC News Monday night.