Fox Business drops Paul, Fiorina from main debate stage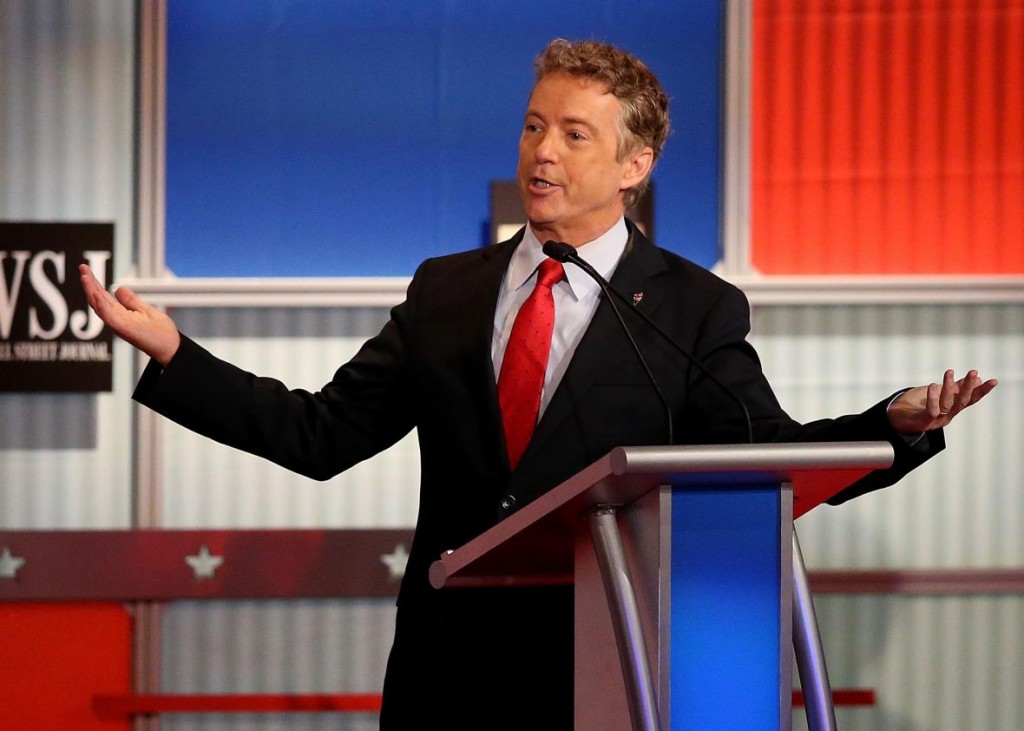 Republican presidential candidates Rand Paul and Carly Fiorina have been demoted to Thursday's undercard debate, while Ohio Gov. John Kasich maintains a spot on this week's main stage.
That will shrink the main stage from nine to seven candidates about two weeks ahead of when the first votes are cast. On the main debate stage will be: GOP front-runner Donald Trump, Sen. Ted Cruz (R-Texas), Sen. Marco Rubio (R-Fla.), retired neurosurgeon Ben Carson, former Florida Gov. Jeb Bush, Kasich and New Jersey Gov. Chris Christie.
The lineup for Thursday's GOP debate in North Charleston, S.C. was unveiled on "Lou Dobbs Tonight." The network didn't inform candidates ahead of time about which polls would be used.