Girl Power: Carly Dares Dems in GOP Debate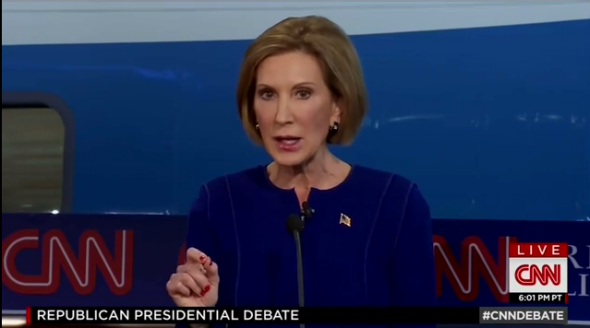 Former Hewlett Packard CEO Carly Fiorina drew raves from Republican and conservative observers Wednesday night with her answer to a question that dealt with the debate over funding for Planned Parenthood.
In the second Republican presidential debate, candidates sparred over whether Republicans in Congress should vote to defund the organization, even if it leads to a government shutdown. Planned Parenthood has come under intense scrutiny after the release of undercover videos that show Planned Parenthood executives discussing using aborted fetuses for research.
Some, like Ohio Gov. John Kasich (R), argued that Republicans should wait until 2017 — when a theoretical Republican president would take office.