Glenn Beck: Chris Christie a 'fat nightmare'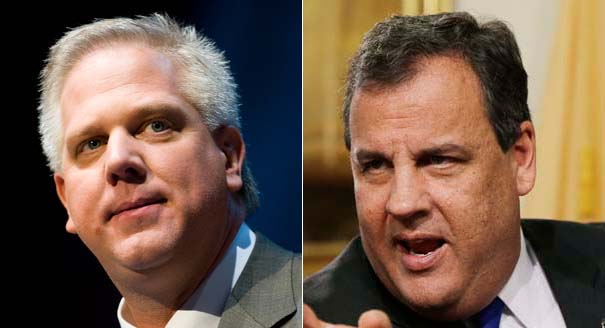 Glenn Beck is slamming New Jersey Gov. Chris Christie for his record — and his weight — calling the governor a "fat nightmare."
"Chris Christie is a fat nightmare. He is a nightmare," Beck said in an interview with CNN's S.E. Cupp that is set to air on Friday's "Piers Morgan Live."
Cupp, who is guest hosting Morgan's program, noted Christie will likely run for president in 2016 and is polling as the strongest Republican potential candidate against Hillary Clinton.
"Don't care. Don't care. Don't care. Don't care," Beck responded.
Cupp called Christie "the real world," but Beck continued his attack, hitting Christie for his stance on gun control, global warming and unions — saying the New Jersey governor is a progressive, not a conservative.