Goodbye Dixie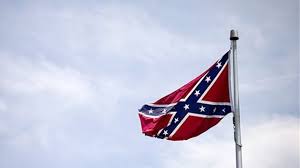 WASHINGTON – With South Carolina poised to take down its Confederate flag on Friday, the debate is quickly expanding to all symbols of the Confederacy — and causing consternation among lawmakers.
The conflict over the Confederate flag spread to Capitol Hill Thursday in a politically-charged and emotionally-draining display from both House Democrats and Republicans, who accused each other of using the controversial and thorny topic as political leverage to advance their own agendas.
House Republicans abruptly abandoned plans to vote on a spending bill that included a provision to allow flying the Confederate flag in cemeteries operated by the National Park Service.