GOP Establishment Favors Clinton Over Trump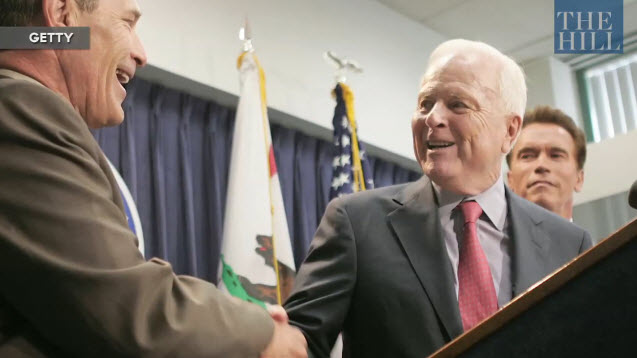 When asked who he would vote for if the presidential race comes down to Hillary Clinton and Donald Trump, the former mayor of Los Angeles and a longtime Republican establishment figure, Dick Riordan, says: "I would probably go find a deserted island."
"I think Hillary is disgusting," said Riordan, a wealthy investor who has exceeded $500,000 in political donations throughout his career.
"And I think Trump is crazy," Riordan added in a telephone interview Monday.
Riordan is not alone. In conversations over the past month, GOP establishment donors have confided to The Hill that for the first time in recent memory, they find themselves contemplating not supporting a Republican nominee for president.