GOP gripes about 'bull—-' vote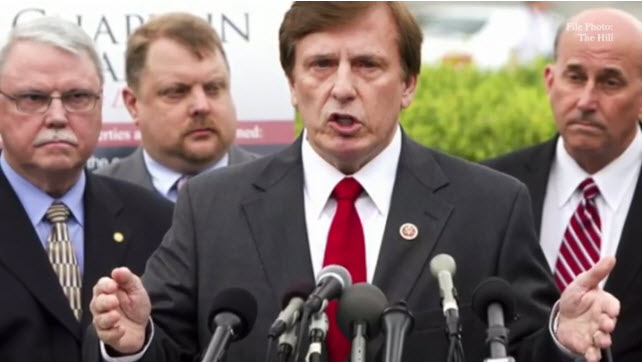 Angry House conservatives denounced the Republican leadership for abruptly ramming through a fix to Medicare doctor payments on Thursday without a full roll call vote.
"Outrageous," Rep. Louie Gohmert (R-Texas) told The Hill after complaining about the maneuver to a colleague. "I think it's outrageous."
House Republican leaders had planned to bring up the "doc fix" under a procedure requiring a two-thirds majority to pass, but after a series of closed-door meetings on Thursday morning, they determined they didn't have the votes to meet that threshold and didn't want to stay in session long enough to set up a simple majority vote.
So with just a few members on the House floor before a scheduled vote on an unrelated Ukraine measure, Republicans brought up the Medicare bill by voice vote. When no one in the chamber objected, the measure passed.
"Bullshit," said a visibly annoyed Rep. Mick Mulvaney (R-S.C.) as he emerged from the floor following the Ukraine vote. When Mulvaney was asked to comment about the upcoming GOP budget, he replied: "I can't talk about the budget because I'm so pissed about the [doc fix]."