GOP: 'He's not a king'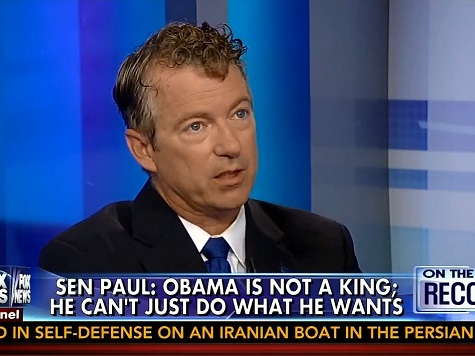 Whether lamenting the so-called vacationer-in-chief's swing of a golf club or criticizing his handling of the healthcare rollout, Republicans are getting in the habit of comparing President Obama to a monarch.
"It's one thing after another. You know he says he has no choice but to act. He says he has a pen and a phone and he's going to act," Sen. Rand Paul (R-Ky.) stated on Fox New's "On the Record" Wednesday, making scepter-like gestures.
"That doesn't sound like our Republic," he added. "He's not a king. He has to really get approval from Congress."
Paul has made the comparison several times, including in his Tea Party response to Obama's 2013 State of the Union speech. More recently, it was Sarah Palin who offered the line to criticize Obama's use of executive authority.