GOP Odds Rise On ObamaCare Repeal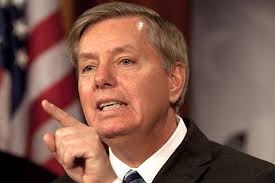 The Trump administration and Republican leaders in Congress are going all-in on a last-ditch effort to replace ObamaCare.
Earlier this month, the GOP effort was all but dead as Republican leaders pivoted to tax reform. But the health-care legislation has picked up a significant amount of momentum over the past several days.
"I've never felt better about where we're at," Sen. Lindsey Graham (R-S.C.), one of the bill's sponsors, told reporters after senators met with Vice President Pence to discuss the new health-care proposal.
"At the end of the day, I really believe we're going to get 50 Republican votes," he added.