GOP prepares 100-day agenda for Senate takeover: report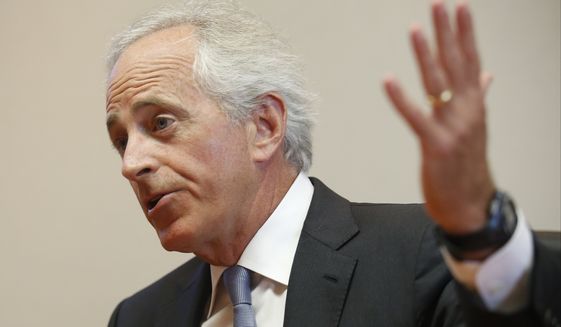 Senate Republicans are preparing an agenda for their first 100 days in power next year in case they win majority control of the upper chamber, The Hill reported.
The agenda includes authorizing the long-delayed Keystone XL oil pipeline, approving "fast-track" trade authority, rolling back new Environmental Protection Agency regulations and repealing Obamacare's unpopular tax on medical devices.
Republican senators insisted they were not "measuring the drapes" in anticipation of a wave election sweeping them into power after years in the minority.
"We will have to be prepared if we are in a position to govern," Sen. Bob Corker said. "You got to think about those things you'd like to produce."