GOP Senate majority grows as Cassidy crushes Landrieu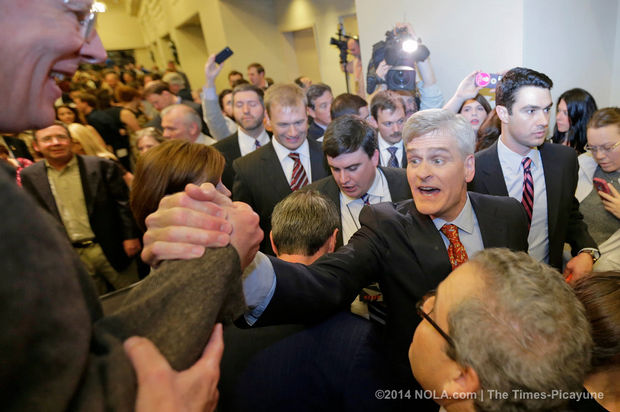 Rep. Bill Cassidy (R-La.) easily ousted incumbent Sen. Mary Landrieu (D-La.) in their Senate runoff on Saturday, capping off a dominating midterm election for Republicans.
The GOP's victory in the final race of the 2014 cycle cements their nine-seat pickup in the upper chamber, giving them a 54 to 46 advantage over Democrats come January. Though Senate control wasn't in the balance, Cassidy's win is nonetheless an exclamation point on a midterm cycle that saw big gains for Republicans.
Polls in Louisiana closed at 9 p.m. EST, and the Associated Press called the race in favor of Cassidy at 9:30 pm with only 40 of the 4,018 precincts reporting and the Republican with a 64 percent to 36 percent lead.
Landrieu was upbeat in her concession speech later Saturday evening, taking the stage smiling and laughing with family members and supporters.
"I just called Congressman Cassidy to congratulate him after a long and tough campaign," she said. "I told him that representing the people of this state is the greatest honor that anyone could ever have."