GOP senators demand explanation for Benghazi talking points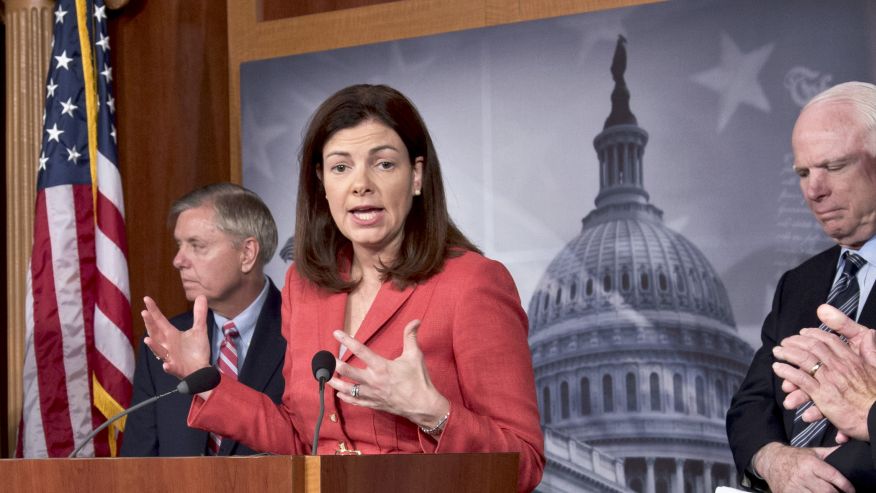 Three leading Republican senators are calling on the Obama administration to identify who briefed former U.N. Ambassador Susan Rice in advance of her Sunday show appearances where she blamed a video for the Benghazi attack.
Sens. Lindsey Graham, R-S.C., Kelly Ayotte, R-N.H., and John McCain, R-Ariz., wrote to leaders on the House and Senate Foreign Relations committees asking them to compel the administration to explain the "taking points."
In the letter first obtained by Fox News, the senators cite the recent testimony of former CIA acting and deputy director Michael Morell before the House Intelligence Committee, where he said it was Rice, not the CIA, who connected the obscure Internet video to the deadly Sept. 11, 2012 attack.
"How could former Ambassador to the United Nations Susan Rice, during the five Sunday talk shows on Sept. 16, 2012, claim that the attacks on our compounds were caused by a hateful video when Mr. Morell testified that the CIA never mentioned the video as a casual factor and made no reference to the video in any of the multiple versions of the talking points?" the senators wrote.
Given the CIA was not the source of the video explanation, according to Morell, lawmakers want to know whether State Department or White House personnel were involved in the Rice briefings in advance of the 2012 talk shows.