GOP senators not optimistic about White House gun legislation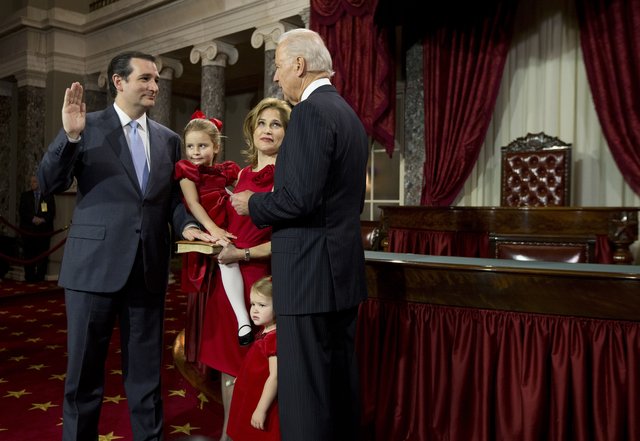 Republican senators on Sunday indicated there is little support on Capitol Hill — even among some Democrats — for the assault-weapons ban, a ban on high-capacity clips and gun background checks called for in President Obama's new gun-control initiative.
On "Meet the Press," Sen. Ted Cruz, Texas Republican, said the White House's proposed new regulations would have done nothing to prevent the killing spree last month in Newtown, Conn.
"This is not designed to actually solve the problem of violent crime, this is designed to assuage liberal partisans who want to push gun control," the freshman senator said.
On CNN, Sen. John Barrasso, Wyoming Republican, predicted that Senate Majority Leader Harry Reid, Nevada Democrat, wouldn't even bring a gun-control bill to the floor.
"He has six Democrats up for election in two years in states where the president received fewer than 42 percent of the votes. And he doesn't want his Democrats to have to choose between their own constituents and the president's positions," Mr. Barrasso said.
One of Congress' top conservatives, Sen. Roy Blunt, Missouri Republican, said, however, the White House could put together a more limited gun violence package that could pass Congress.