GOP senators warn of Bush fatigue if Jeb runs in 2016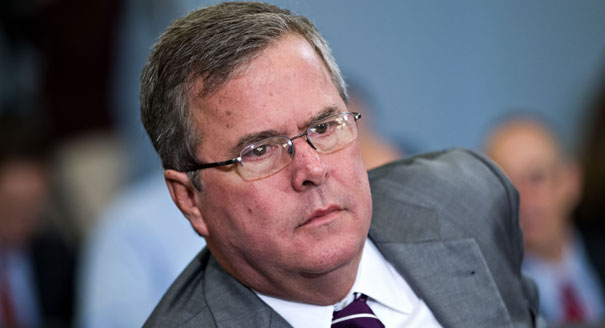 Senate Republicans are warning that "Bush fatigue" could weigh on GOP chances of capturing the White House in 2016 if Jeb Bush wins the nomination.
Many Republicans think the former Florida governor would have made a better president than his brother George W. Bush, but GOP lawmakers now wonder if he has fallen out of step with the ideological direction of the party.
More than seven years after leaving office, he's struck a decidedly centrist tone which could make it hard to mobilize conservative base voters.
"It's time to turn the page," said Sen. Jim Inhofe (Okla.), a senior member of the GOP conference.
"Looking at it practically, there are others who could do a better job in terms of winning the election," he added. "It's a little bit of Bush fatigue but the other thing is for a Republican to win a race like that … you got to have someone who really engenders enthusiasm in the base. Jeb's a wonderful guy and all that, but I don't believe he'd be able to do that."