GOP unveils list of speakers for next week's convention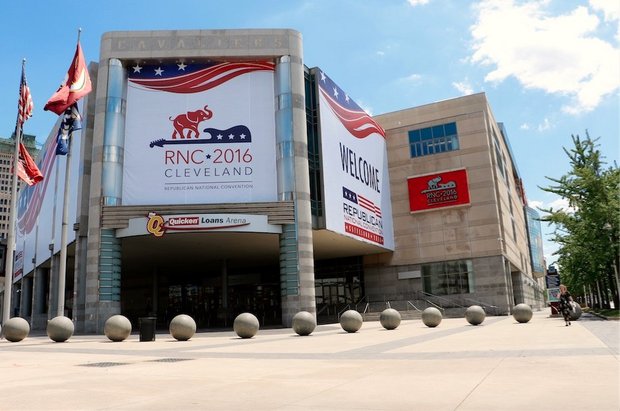 Donald Trump's family members, close political associates and several celebrities will be among those speaking at next week's GOP convention in Cleveland.
Republican National Convention CEO Jeff Larson early Thursday released a partial list naming more than 60 individuals including Trump's wife, Melania, Trump's four adult children and political figures he's grown close to during the campaign.
Trump's children — Eric, Ivanka, Tiffany and Donald Jr. — are on the list, which also includes possible Trump running mates former Speaker Newt Gingrich (Ga.) and Gov. Chris Christie (N.J.) and retired Army Lt. Gen. Michael Flynn.
Indiana Gov. Mike Pence, also rumored to be a finalist to share the GOP ticket with Trump, is not on the list. A prime speaking slot is usually reserved for the vice presidential nominee.
Several speakers have been selected to generate media buzz around the event: Retired astronaut Eileen Collins, the first woman to command a space shuttle, is scheduled to speak, along with onetime college football star Tim Tebow, according to a report in The New York Times.