GOP works to unify around Trump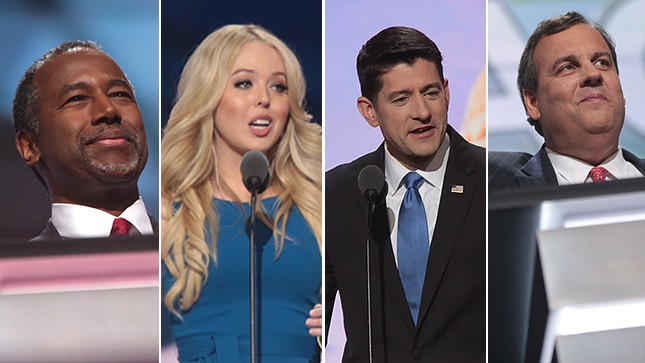 CLEVELAND — The Republican Party largely succeeded Tuesday in unifying around Donald Trump and getting its convention back on track after a rough opening day.
The main news came with the official nomination of Donald Trump as the party's presidential pick, a process that went off without any major hitch.
The absence of any real protest during Trump's nomination was one of the biggest surprises of the day — and a welcome one not just for the businessman but also for Republican National Committee chairman Reince Priebus, who had worked overtime to thwart the anti-Trump forces.
The candidate's home state of New York delivered the crucial votes to make Trump the nominee, with all four of his adult children there for the big moment.
"It is my honor to be able to throw Donald Trump over the top tonight," his son Donald Trump, Jr. said. "Congratulations Dad, we love you."