Governors gone wild! Partisan bickering torpedoes bipartisan meeting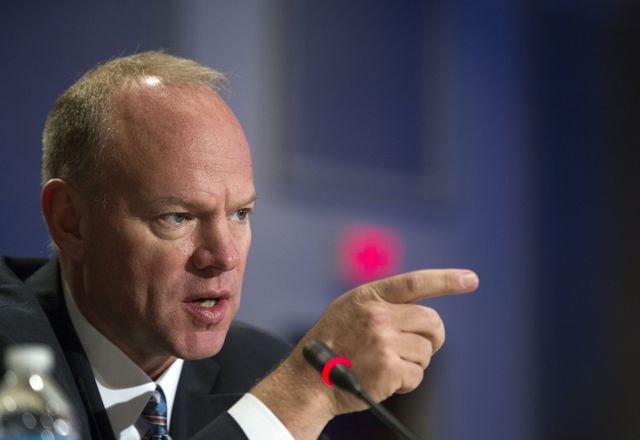 A bipartisan group of governors appeared outside the White House on Monday to present a united front on economic growth and other issues, but the press conference ultimately deteriorated into bickering between Republicans and Democrats.
On the heels of the National Governors Association's meeting with President Obama, state leaders led by Oklahoma Gov. Mary Fallin, a Republican, and Colorado Gov. John Hickenlooper, a Democrat, addressed reporters for about 15 minutes, first speaking about all the areas on which they agree.
But near the end of the press conference, Louisiana Gov. Bobby Jindal, a Republican, launched into a sharp attack on the administration over its push to raise the nation's minimum wage to $10.10. Mr. Jindal was then accused one by one of his Democratic counterparts of making "the most insane statement I've ever heard."
The president "did mention the minimum wage repeatedly to us. What I worry about is that this president, the White House, seems to be waving the white flag of surrender. Under five years of this administration the Obama economy is now the minimum wage economy. I think we can do better than that," Mr. Jindal said.