Harry Reid blasts Bundy ranch supporters as 'domestic terrorists'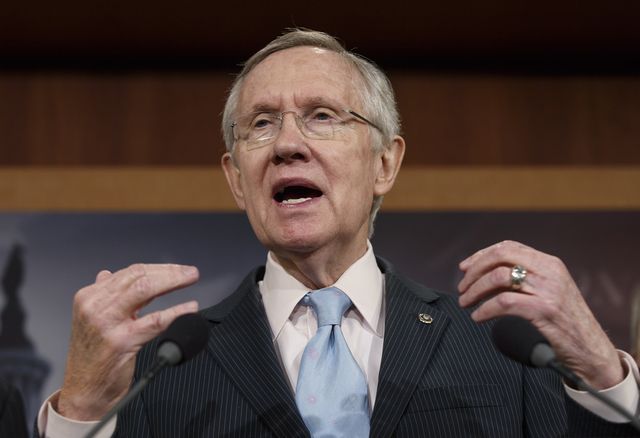 Senate Majority Leader Harry Reid called supporters of rancher Cliven Bundy "domestic terrorists" Thursday, turning up the rhetorical heat on the already tense situation at the Nevada cattle operation.
"Those people who hold themselves out to be patriots are not. They're nothing more than domestic terrorists," Mr. Reid in remarks at a luncheon, according to the Las Vegas Review-Journal, which sponsored the event. "… I repeat: What went on up there was domestic terrorism."
The Nevada Democrat was referring to the hundreds of Bundy backers — some armed, some from out of state — who congregated at the ranch last week in a show of support as the Bureau of Land Management began seizing the family's cattle in a dispute over grazing fees.
No shots were fired, although Ammon Bundy, Cliven Bundy's adult son, was stung by a Taser last week during an argument with federal agents.
BLM officials abandoned the cattle-gather Saturday, citing concerns about public safety at the Bunkerville, Nev., ranch as the number of demonstrators grew.