Harry Reid breaks the bank to save Democrats' Senate majority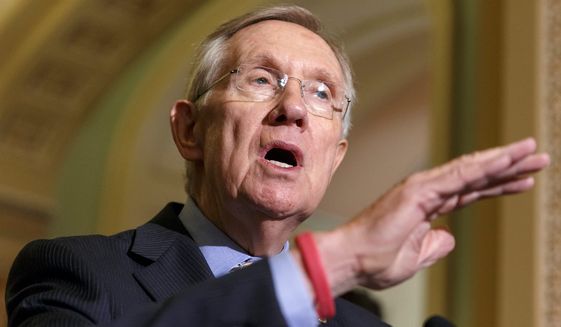 Senate Majority PAC, far and away the biggest-spending super political action committee of the election cycle — at nearly $25 million — has begun pouring millions of dollars into Michigan, Iowa and Colorado, signaling just how quickly Democrats have shifted to defense heading into November's elections.
The super PAC, which has deep ties to Senate Majority Leader Harry Reid, is increasingly limiting its offensive efforts and is instead trying to create a firewall in Colorado, Michigan and even New Hampshire, hoping to halt a potential GOP wave that would net Republicans the six seats needed to capture the chamber and remove Mr. Reid from his leader's post.
Since July 1 alone, the super PAC has spent more than $671,000 attacking Terri Lynn Land in Michigan, $824,000 against Rep. Cory Gardner in Colorado and about $1 million against Republican Joni Ernst in Iowa.