Harry Reid knows better than Founding Fathers, moves to rewrite 1st Amendment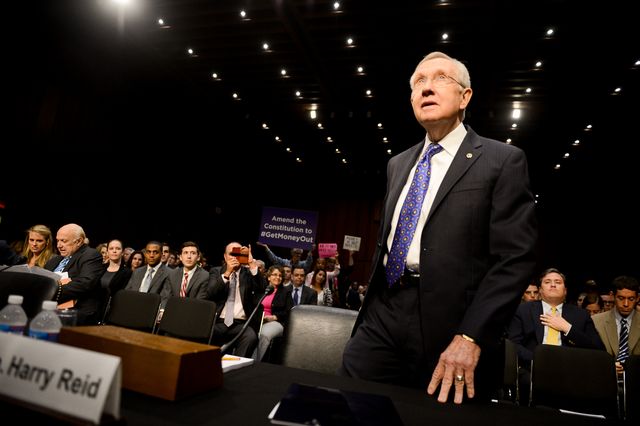 Saying the foundations of democracy are threatened, Senate Democrats took the first step Tuesday to rewrite the First Amendment, holding a hearing to rally support for their proposed constitutional change that would give government the power to ban all spending on political campaigns.
The effort drew vows of resistance from Republicans, who harangued Democrats for abandoning free speech rights for political gain. Republican lawmakers said the solution was for Democrats to improve their arguments, not to silence their critics in an assault on fundamental freedoms.
"Where are the liberals today? Why is there not a liberal standing here defending the Bill of Rights and the First Amendment?" Sen. Ted Cruz, Texas Republican, demanded of his Democratic colleagues on the Senate Judiciary Committee.
Forty-three Democrats are sponsoring the amendment, which would give Congress and the states powers to set strict limits — or eliminate — the ability of campaigns, political parties and outside groups to spend money in elections.