Heritage Action: Boehner picks fight to clear way for immigration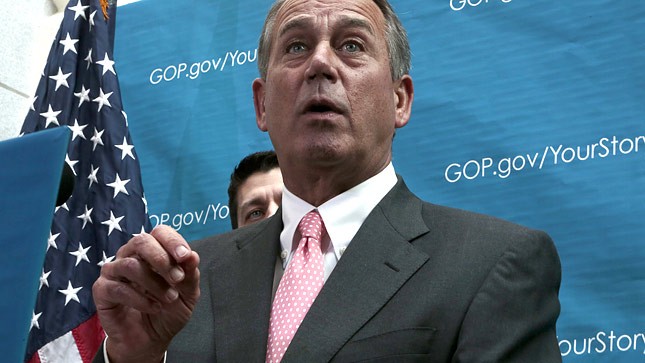 Speaker John Boehner (R-Ohio) is picking a fight with outside conservative groups to clear the way for immigration reform, Heritage Action CEO Michael Needham charged on Friday.
"The Speaker is trying to turn this into a boring fight between outside groups and himself so we are not having a policy debate about whether or not this is a good deal," Needham said of the budget deal approve by the House on Thursday.
He said Boehner wanted to divert attention from the substance of the two-year budget deal by picking the fight.
"This deal increases spending, this deal increases taxes. And that is bad for the county and that is what we want to be focused on," Needham added in an interview on MSNBC. "The speaker also wants to clear the way for immigration reform next year."