Hilary Cancels Another One, Trump: Sleep Well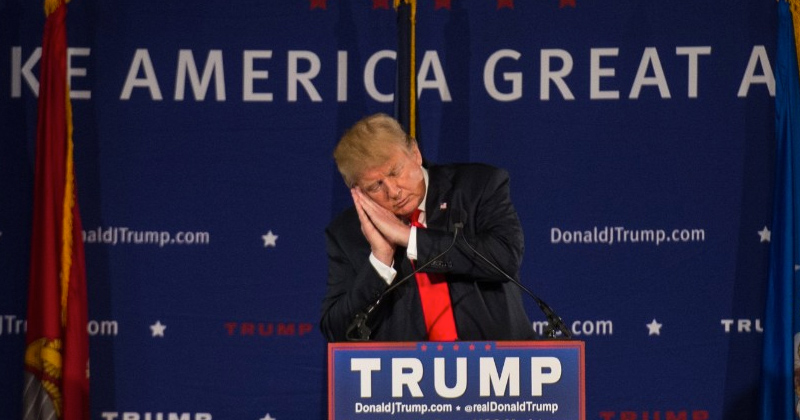 GOP nominee Donald Trump is hoping his opponent Hillary Clinton has a nice rest during her days off.
On Tuesday, the Republican presidential candidate mocked the former First Lady's six-day break via Twitter, saying, "she needs the rest."
Trump's comments come as Hillary's campaign schedule appeared bizarrely Hillary-less for the next six days with less than 50 days to go before the election.
Hillary was set to return to the campaign trail next Monday at the first presidential debate, according to TheAmericanMirror.com, however her schedule was updated to add a campaign stop in Orlando, Florida on Wednesday, September 21.
The former secretary of state had already taken several days off in the past weeks after her campaign announced she would rest due to a bout of pneumonia.