Hillary blasts Obama over 'stupid' foreign policies plan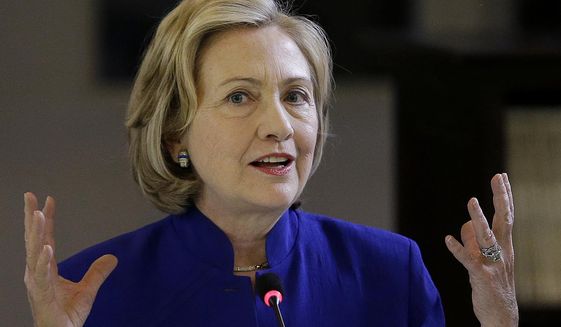 Former Secretary of State Hillary Clinton took a potshot at President Obama and his foreign policies during a recent question-answer session with The Atlantic — yet another sign of her walk toward the White House in 2016 and her attempt to distance herself from faltering administration practices.
Mrs. Clinton's jab: She said Mr. Obama's basic foreign policy mantra of "Don't do stupid stuff" was a failure, and a big reason why the Middle East is erupting in Islamic State, or ISIL, violence.
"Great nations need organizing principle, and 'Don't do stupid stuff' is not an organizing principle," Mrs. Obama said, the New York Post reported.