Hillary Clinton all but erased from tragic story of Benghazi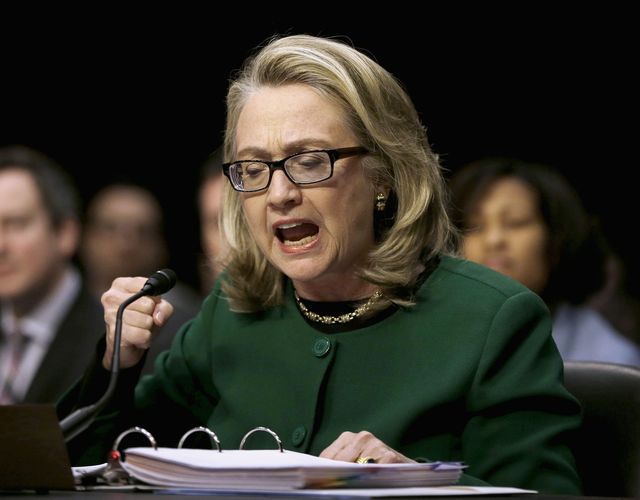 A huge wave of public testimony, reports and documents on what happened in Benghazi now floods Washington, and little of it focuses on the role of Secretary of State Hillary Rodham Clinton before, on, or after Sept. 11, 2012.
Over the past 18 months, there have been at least seven public congressional hearings and three fact-finding reports on the terrorist attack. If not invisible, Mrs. Clinton is certainly portrayed as being only in the background during Benghazi, unaware of key events.
In the early post-Benghazi days on Capitol Hill, Republicans tried to pry "what did she know and when did she know it" information out of witnesses. But in later hearings, her name came up rarely — if at all.
On key questions, there is a dead end. For example, the nation's two most senior military officials said they never spoke with Mrs. Clinton during the eight-hour crisis in Benghazi, Libya.
The State Department refused to cooperate for a Senate Select Committee on Intelligence investigation, Republicans say, and her name is not in the final report.