Hillary Clinton to Drudge, Rove: Do your worst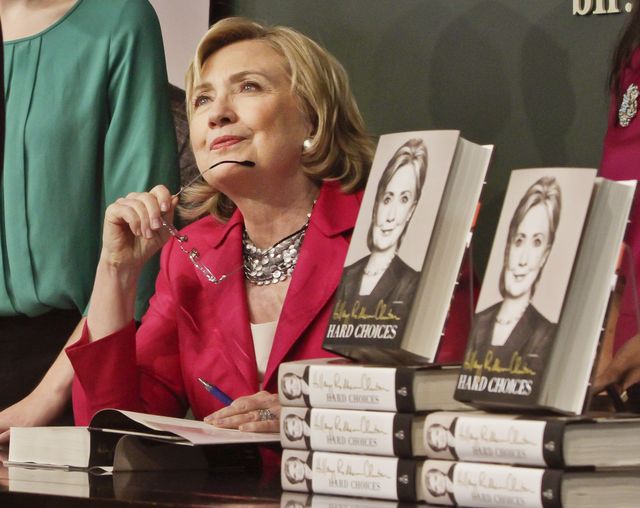 After eight years as first lady and four as secretary of state, Hillary Rodham Clinton has had to deal with harsh words about everything from her hairstyle to her politics to her marriage. But she's not going to let digs about her health and age bring her down.
"I am so used to these people. They're like a bunch of gamers," she said when asked about recent pokes at her physical and mental well-being on NPR's "Fresh Air," Politico reports.
Just last week, conservative reporter Matt Drudge tweeted out a photo of Mrs. Clinton with a chair, asking if she was holding a walker, in an obvious dig at her age — she's 66. This was on the heels of conservative strategist Karl Rove's comments last month insinuating that she may have brain damage as the result of a 2012 blood clot.
For her part, Mrs. Clinton, who may be eyeing a White House run in 2016, seemed ready to take on the attacks, commenting later in the NPR interview, "… if that's the best they have to offer, let them do it."