Hillary: Republicans The Same As 'Terrorist Groups'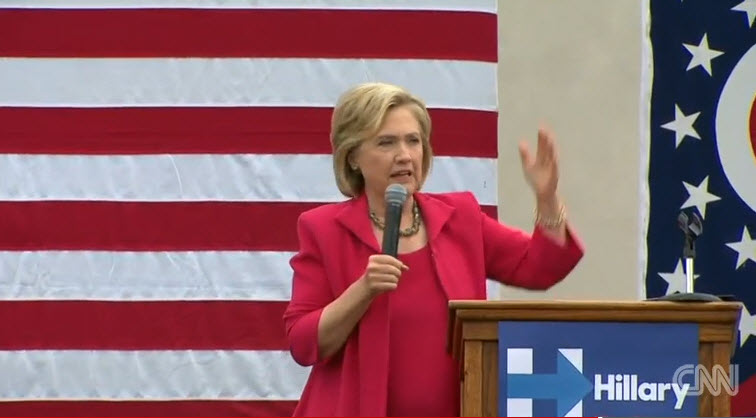 The Republican Party called on Hillary Clinton to apologize Thursday after she compared GOP candidates to terrorists during an Ohio campaign stop.
Speaking in Cleveland, the Democratic presidential front-runner hammered Republican presidential candidates for their views on abortion and other women's issues.
"Now, extreme views about women, we expect that from some of the terrorist groups. We expect that from people who don't want to live in the modern world. But it's a little hard to take coming from Republicans who want to be the president of the United States," Clinton said. She specifically cited candidates Florida Sen. Marco Rubio, former Florida Gov. Jeb Bush and Ohio Gov. John Kasich.