Hillary rocked with left hook as liberals side with Elizabeth Warren for 2016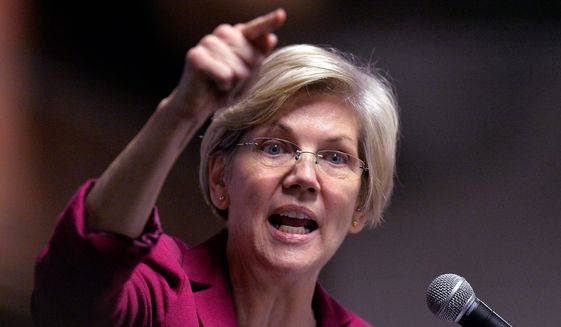 She is one of the most active — and most partisan — senators in the chamber, which is part of what makes Sen. Elizabeth Warren so attractive to the progressive groups pleading with her to enter the 2016 presidential race.
The freshman senator has amassed a solidly liberal record, but it's the issues on which she has taken the lead that are winning over the Democratic Party's left wing, who say she is a fighter more than anything else. She organized a rebellion, although it was quickly snuffed out, against loosening Wall Street regulations as part of the omnibus spending bill.