Hillary swoons at admitted illegal immigrant: 'Wow,' you're 'incredibly brave'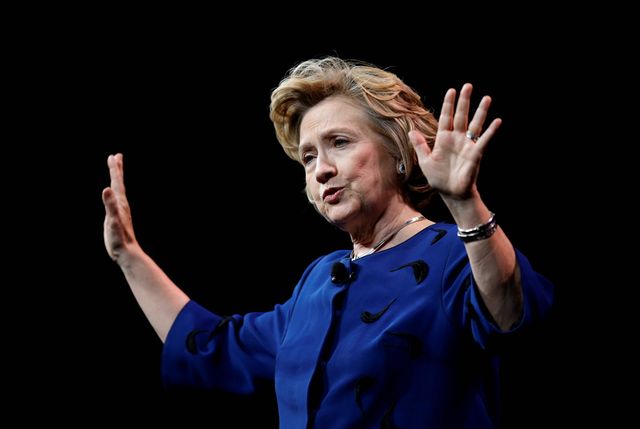 Former Secretary of State Hillary Clinton told a young woman who admitted she was an illegal immigrant that she was "incredibly brave" for her admission while openly campaigning for amnesty-type reforms.
The woman, a 19-year-old who gave her name as Nova, made the statement at a No Ceilings event with the Clinton Foundation and Microsoft, attended by Mrs. Clinton and daughter, Chelsea.
The woman said, RealClearPolitics.com reported: "My name is Nova. I am 19 years old. … For the first time publicly I want to say that I'm an undocumented immigrant. I want to say that it's been extremely difficult for me to empower myself in America because I came here illegally when I was five."
She then went on to say she can't get a job, vote or attend the college of her dreams because of her lack of proper documentation.
"It's been very hard because I don't have the documentation here to get a job, to vote, which is essential, obviously, to [get] representation, to buy an apartment, to go to college — so I couldn't even go to my dream college because of that — to get no financial aid."