Hillary Tells Media Allies She Plans To Buy The Presidency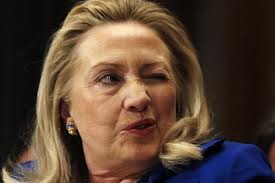 Former Secretary of State Hillary Clinton's anticipated weekend announcement of her bid for the White House in 2016 will kick off an aggressive fundraising push that could be record breaking.
According to the Daily Beast, Clinton will use her first week as a candidate to raise "an insane amount of money," one insider asserts.
"They are going to raise in one week what some Republican presidential candidates are going to raise the entire cycle," one Clinton aide told the Beast.
Ready for Hillary super PAC, which has already raised $15 million, will host what will likely be its final fundraiser in New York before her campaign kicks into operation drawing on the support of the 3.6 million people who have been engaged by the PAC, the Beast said.
Earlier reports also indicate that her campaign will attract an avalanche of financial support.