Holder claims 'vast amount' of discretion in enforcing federal laws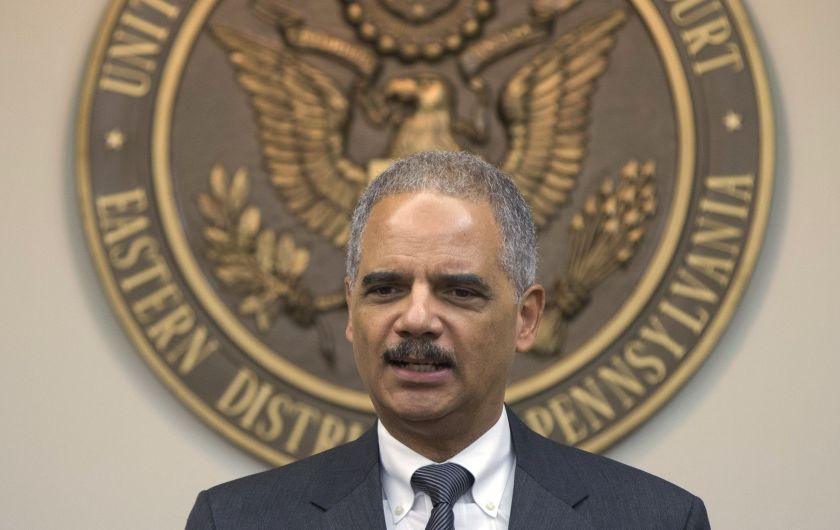 Attorney General Eric Holder said Tuesday that he has a "vast amount" of discretion in how the Justice Department prosecutes the laws that are on the books.
Holder's remarks, during testimony before the House Judiciary Committee, came in response to GOP accusations that he is flouting the law with its positions on marijuana legalization and criminal sentencing.
Leading the questioning was House Judiciary Committee Chairman Bob Goodlatte (R-Va.), who asked Holder whether he believed there were any limits to the administration's prosecutorial discretion.
"There is a vast amount of discretion that a president has — and more specifically that an attorney general has," Holder responded. "But that discretion has to be used in an appropriate way so that your acting consistent with the aims of the statute but at the same time making sure that you are acting in a way that is consistent with our values, consistent with the Constitution and protecting the American people."
Republicans on the panel grilled Holder on the Obama administration's decision not to interfere with marijuana legalization efforts in Colorado and elsewhere, as long as states establish adequate regulations.