House backs faster deportations, cancels 'Dreamer' policy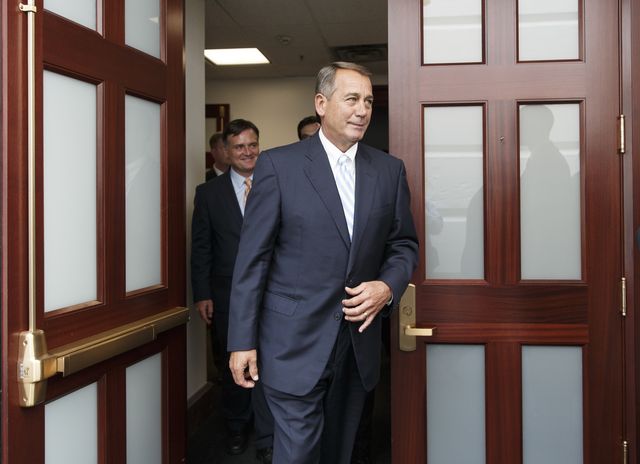 House Republicans resurrected their border bill Friday, powering it through on a late-evening near party-line vote and sending it over to a Senate that's already gone home for a five-week summer vacation, leaving the border chaos unsolved.
A day after they appeared gridlocked, GOP lawmakers went back and rewrote the bill with more conservative input, closing several loopholes Republicans feared President Obama could have used to avoid enforcing the new provisions designed to make it easier to deport the illegal immigrant children and families surging across the border. The bill also reimburses governors who deploy their National Guard troops to the border, and includes money to boost enforcement.
In an emotional debate, that saw one lawmaker ruled out of order and another accuse the GOP of being "cowards," the House also passed another bill halting Mr. Obama's non-deportation policy for so-called Dreamers, the Deferred Action for Childhood Arrivals (DACA) program that's granted about 600,000 young adult illegal immigrants tentative legal status and work permits.
Republicans said the DACA policy was the "magnet" that had enticed illegal immigrants to try to cross the border, and said undoing it was critical to getting a handle on the situation.