House GOP plots anti-reg blitz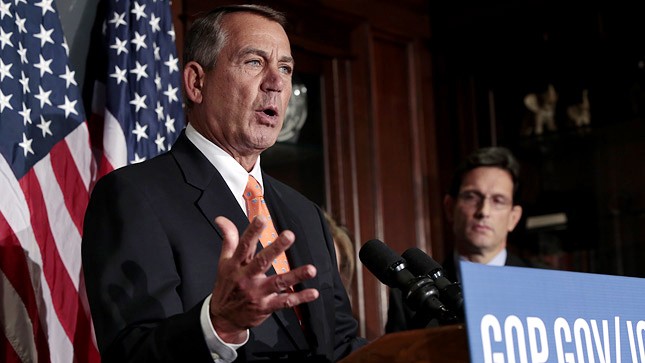 House Republicans next week will pass a legislative package aimed at making federal regulations more transparent and less costly to the economy.
The legislation is the GOP's latest attempt to reduce the regulatory red tape that they say is stifling job creation. Republicans have said getting Washington out of the way of companies is the best way to turn around an economy that stills struggles to create jobs more than five years after the Great Recession.
Bills to pare back federal regulations have become the GOP's response to Democratic arguments that Congress should be pushing to extend emergency unemployment benefits and raise the minimum wage. But these bills have mostly gone nowhere in the Senate due to opposition from Senate Democrats.
Nonetheless, GOP leaders next week will bring up the Achieving Less Excess in Regulation and Requiring Transparency (ALERRT) Act, H.R. 2804. The legislation combines four measures proposed by Republicans over the last year.
One piece of the bill, from Rep. George Holding (R-N.C.), would require the head of each federal agency to report each month on rules it is expected to issue, including the reason for the rule and when it will be issued. It would also have to estimate the cost of the rule and its economic impact.