House nominations on the line on Tuesday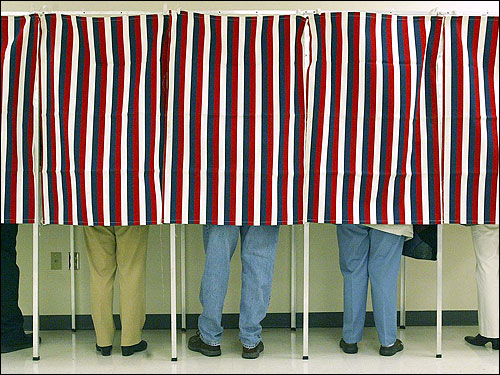 Tuesday's Arizona Republican primary to take on vulnerable Democratic Rep. Ann Kirkpatrick is the last — and one of the most consequential — tests of establishment might at the House level this cycle.
Voters will also head to the polls in Florida and again in Oklahoma for runoffs to decide GOP contenders in some of this cycle's top-targeted races and nominees for other safe seats.
Here are The Hill's four things to watch in Tuesday night's primaries.
AZ-01: Who will Kirkpatrick face this fall?
Kirkpatrick's GOP-leaning district is a top target for Republicans, but they're wringing their hands over the uncertain fate of Arizona House Speaker Andy Tobin, the pick of national Republicans.
Tobin has faced a contentious primary fight with rancher Gary Kiehne and state Rep. Adam Kwasman and scant public polling has shown the speaker in a tight race with Kwasman. National and local Republicans say it's anyone's guess whether a last-minute influx of outside spending — to the tune of about $350,000 from a trio of establishment groups, including the Chamber of Commerce — to boost Tobin can push him over the edge and help him overcome a consistent cash deficit that made him the only candidate unable to run television ads during the race.