House Republicans authorize lawsuit against Obama for presidential overreach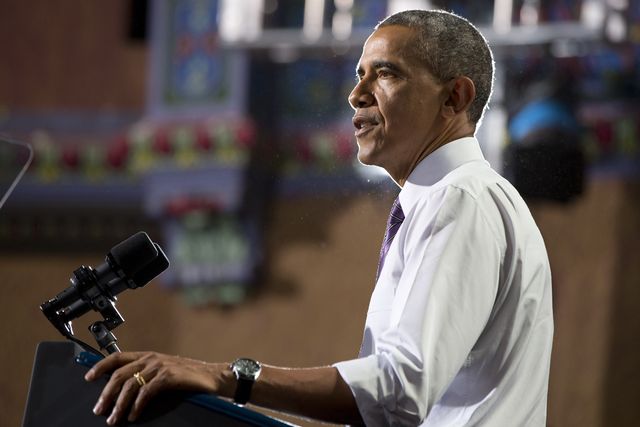 Mr. Obama mocked Republicans, telling them to "stop just hatin' all the time," but GOP lawmakers said they felt boxed in, being unable to get their legislation through the Democrat-controlled Senate and having to watch as the president tweaks, waives or ignores laws Congress has written but which he dislikes.
"This isn't about Republicans and Democrats; it's about defending the Constitution that we swore an oath to uphold and acting decisively when it might be compromised," said House Speaker John A. Boehner, Ohio Republican, as he pleaded for Democrats to look beyond their party allegiance and defend Congress against an ever more powerful chief executive. "Are you willing to let any president choose what laws to execute and what laws to change?"
The 225-201 vote, which broke down almost entirely along party lines, was a resounding rejection of Mr. Boehner's call, as Democrats said Republicans were more interested in repealing Obamacare and stopping the president's agenda.
House Minority Leader Nancy Pelosi of California, the chamber's top Democrat, said she could see no reason for the Republican effort unless it's a precursor for impeachment.