'I don't believe you!': Paul Ryan levels blistering attack against IRS boss over 'lost' emails explanation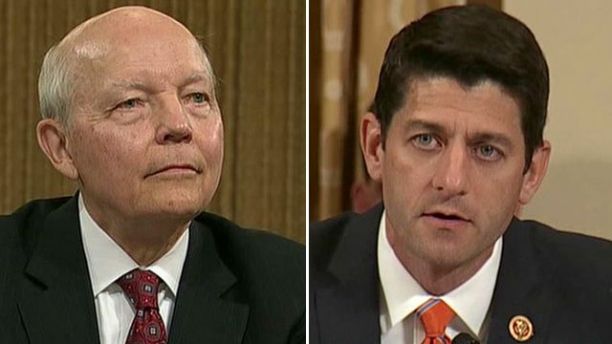 WASHINGTON – A congressional hearing Friday into how the Internal Revenue Service lost thousands of emails from an ex-official accused of targeting conservative groups turned into an angry shouting match, with Republicans accusing the IRS commissioner of lying to Americans.
"This is unbelievable," Rep. Paul Ryan, R-Wis., angrily told IRS Commissioner John Koskinen. That's your problem. Nobody believes you."
Koskinen responded, "I have a long career. That's the first time anyone's said I don't believe you."
"I don't believe you," Ryan shot back again.
Koskinen set a defiant tone during his testimony before the House Ways and Means Committee, telling lawmakers he felt no need for the agency to apologize amid accusations of a cover-up in the targeting scandal of conservative groups.